The Center for Social Sector Leadership (CSSL) at the Haas School of Business is dedicated to positively impacting the lives of millions of people in our community, our nation and around the world by unleashing the very best in the students, leaders and citizens we train and convene.
CSSL offers courses to MBA students at Berkeley-Haas, conducts groundbreaking research on leadership for social impact, and operates programs – including Philanthropy University, an online learning initiative with more than 400,000 enrollments in 100+ countries, social impact courses taught by leading faculty from UC Berkeley, Stanford, Harvard and others.
---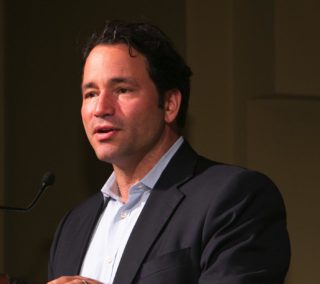 Ben Mangan is Executive Director of the Center for Social Sector Leadership and on the faculty at BerkeleyHaas. He teaches two MBA classes – Strategy and Leadership for Social Impact and the Social Lean Launchpad. Ben brings more than 20 years of experience in social impact leadership and management, including executive roles in Ernst & Young's Public Private Development Group, and at an early virtual currency tech firm called beenz.com where he led organizational strategy.
Before joining Haas, Ben was the President, CEO and Co-Founder of EARN, a nonprofit social venture which uses the power of micro-savings and technology to help low-income workers in 16 states across the nation spark new cycles of prosperity.
Ben has served on several nonprofit boards and won numerous awards including Fast Company Social Capitalist of the Year, James Irvine Foundation Leadership Award and Tipping Point Community Award. He holds a Bachelor of Arts from Vassar College and a Master of Public Policy from Harvard University's Kennedy School.
Ben is also a Senior Fellow at the Aspen Institute, and an appointee of the Community Advisory Council of the Federal Reserve Board.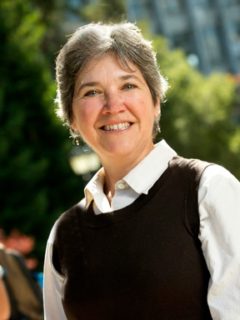 Cathy Garza is Program Director, managing student as well as alumni and community facing initiatives. Some of these initiatives include the Berkeley Board Fellows program (for students) and the Social Impact Collective (for alumni and community). Cathy's ties to Haas are longstanding. Formerly the Managing Director of the Fisher Center for Real Estate and Urban Economics' Policy Advisory Board, she produced programming for 200+ Board members. She also spent four years in Haas' Career Management Group advising students, working with employers to bring relevant opportunities to campus, and enhancing curriculum by bringing to campus a speaker series, a mentoring program, and varied networking opportunities. Prior to joining Berkeley Haas, Cathy worked in commercial banking in a variety of roles in marketing and finance, including as an analyst and lender and in corporate finance, working on some of the first asset backed securitizations of credit card receivables. Cathy is Bay Area educated receiving her MBA from Haas and her AB from Stanford. She is active in her community as a public school volunteer and has found the "spirit of the game" ethos of Ultimate Frisbee (her son's current passion) to be applicable in her professional as well as personal life.