INSIGHT & COMMUNITY - PHILANTHROPY & IMPACT INVESTING
Gain Insights.
The Social Impact Collective provides insight at the intersection of values and evidence to help members solve the problems they care most about, in strategic effective ways. The Social Impact Collective leverages the world-class educational assets of Berkeley-Haas, and other leading institutions to guide members toward high-impact choices on their philanthropy and impact investing.  We also work with key partners to help members move from insight to action. The Collective is ideal for high net worth individuals and families who seek:
Insight and guidance from world-class thinkers and doers in social impact.
An intimate community for support, connection, and potential collaboration.
A safe, confidential space free from solicitation.
An approach rooted in values of humility, continuous learning, and commitment to ideals greater than ourselves.
Join a Community.
Collective members help craft a community of peers in two ways:
Cohort Membership:
Every spring, a small cohort of 10-15 gather at Miramar Farms in Half Moon Bay, California for our transformative Discovery Weekend.  Over that weekend, you will discuss and learn with our faculty and each other, the values and tools you want to bring to your work as a change agent. The cohort continues the learning experience as a group and individually for six weeks through a custom-built online course that guides you as you create a plan that deepens the connection between your values, evidence, and your choices to foster social impact.
Collective Membership:
Upon completion of the online session, cohort members join previous cohort teams under the bigger umbrella of the Collective.  In this life-long membership group, you'll be invited to events on an ongoing basis to share learnings, keep each other accountable and to gain insight from great thinkers at Berkeley, Stanford and other partner institutions.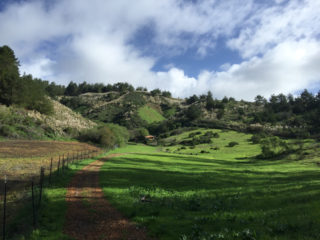 Increase your Impact.
The Social Impact Collective is an important part of the growing ecosystem of institutions and organizations that help high net worth individuals increase their impact in different ways. We work closely with a small, hand-picked set of these groups to give our members access to a range of insight-filled events, and the opportunity to explore high quality services that range from wealth management to foundation management. Collective staff are happy to share details about our partners if you would like more information.